Leadership Team
At Xn protel Systems, we are passionate about enabling the success of our customers through innovative technology and a dedicated, knowledgeable team. Our experts bring years of experience and industry knowledge, allowing us to truly grasp the unique challenges and needs faced by accommodation and hospitality professionals. We pride ourselves on going above and beyond to ensure the success of our clients. At the core of our mission is a commitment to customer satisfaction – your success is our success. Even if that means going the extra mile, our exceptional team is always focused on helping your business thrive.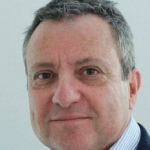 As co-founder of the business, Greg holds principal responsibility for the Xn Global Systems Group of companies. Joining the business in 1998, he has formulated and delivered a global strategy across many geographies, leading major milestones of the Company's expansion, including product strategy, regional sales office establishment, key client generation and commercial growth.
Greg started his hotel and hospitality technology career as Systems Manager for Southern Pacific Hotel Corporation in 1986. Since then, he has spent 35+ years in the Point-of-Sale, Hotel PMS, Central Reservations and Residential Property technology sectors. His roles within the group have included VP Sales Asia, Strategic Marketing Director and Managing Director – Hotel Division. He was appointed Chief Executive in 2010.  Previously he held senior sales and management positions with Micros-Fidelio (Oracle Hospitality) (1987-1998). Greg has an MBA from Macquarie University and an Associate Diploma in Hotel & Catering Management.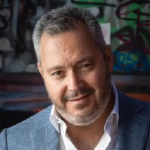 SVP Sales & Marketing Asia/Pacific and
Managing Director Australia/New Zealand
Joining the business in 2013, following the merger of iHost Hospitality with Xn protel Systems, Craig heads Xn protel System's Australia/New Zealand operation, as well as leading Sales & Marketing across the Asia-Pacific region. He founded iHost Hospitality in 2001, providing spa & leisure management and digital marketing services to hotels across Asia/Pacific, supplying systems to some of the most famous hotel brands.
Craig has more than 30 years of hospitality industry experience, in areas of finance, information technology and audit consultancy. He previously worked with Accor Hotels & Resorts and Mirvac Hotel Group in finance and corporate management. Craig also worked for Micros-Fidelio (Oracle Hospitality), where his roles included global pre-sales, operational consulting, and business best practice for hotels, resorts, food & beverage businesses and other and travel organizations.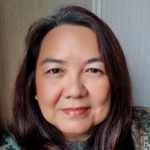 Regional Administration Manager
Fiona leads the regional administration function, oversees corporate process management, software licensing, revenue control, vendor management, business records and HR administration.  Joining Xn protel Systems (Asia) Pte Ltd in 2014, Fiona was promoted to Company Director in 2020.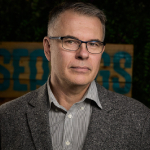 Technical Services Director
Joining Xn protel Systems (Australia) Pty Ltd in 2001, Ian leads technical initiatives and new projects. Describing himself as "a resourceful technician with extensive experience in hotel enterprise software rollouts, technical support, technical communication and training design and delivery", Ian's focus includes technical oversight of a range of back-end services, including the production of product-specialised learning management systems, technical documentation, API consultancy, infrastructure and 3rd-level support. Ian previously spent 8+ years as a consultant in central systems for Micros-Fidelio (Oracle Hospitality). Seconded to protel hotelsoftware for nearly 5 years (2019-2023), Ian applies a diverse technical skill-set, aiming always to simplify, document and teach others, through e-learning tool-sets and high-quality content.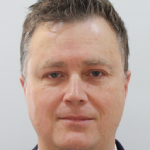 Regional Support Manager – Asia Pacific – protel on premise
Shane joined Xn protel Systems (Australia) Pty Limited in 2005, after 4+ years of implementation and support roles with Micros-Fidelio (Oracle Hospitality). Shane has been deeply involved with the 24/7/365 support and service operations of protel on premise PMS for over 18 years.  A quiet achiever, Shane applies huge levels of product knowledge, with his friendly, understated manner, always gaining the confidence of all customers through his skill and by continuously educating them.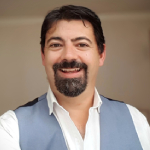 Regional Implementations Manager – protel Cloud PMS
Andre joined Xn protel Systems (Australia) Pty Limited in 2016 following 4+ years of front office and revenue management roles with the Mantra group. From the outset, Andre has lead the implementation of a new generation of cloud-base PMS, with protel Air. Combining deep rooms-division operations expertise with huge levels of product knowledge and a dedication to service delivery,  Andre is a quiet achiever who enjoys the confidence of all the client-base.
Verena heads our Taiwan business division, joining the company in 2011. Focussed on project delivery, implementation, training and support services for North Asia, Verena also assists in business development, for Taiwan, Hong Kong and Macau regions. Prior to joining Xn protel Systems (Asia) Pte Ltd (Taiwan Branch), Verena's career embraced nearly 10 years of hotel industry operations experience in various roles, at property level. She held positions such as Room Division Manager and General Manager, where she managed all aspects of front office, housekeeping and reservations departments. Her extensive operations experience has helped Verena understand client needs, build trust and establish long-term, partnerships with clients, leading to successful implementations of our PMS and POS product-lines.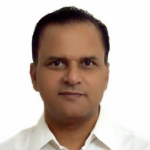 Director - Client Services
Atul has spent more than 20 years of his career in hotel technology companies, originally joining Xn Hotel Systems (India) Pvt Limited in 2008, in the role of as Operations & Support Manager. Responsible for the rollout of systems in all major clients, Atul was promoted to Director-Client Services in 2017. He leads all service operations in India, as well as managing the India team in both its on-shore and off-shoring services. His reliability, dedication and devotion to client service delivery, has helped the company gain an excellent reputation in India, enjoying steady business growth.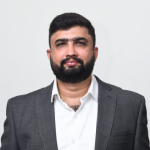 Manager – Point-of-Sale Services
Ashish manages Point-of-Sale (POS) service delivery, for both on-shore clients and off-shore international clients. Initially joining Xn Hotel Systems (India) Pvt Ltd in 2015 as Regional Client Services Executive, Ashish was promoted to Manager – POS services in 2022, following the growth of the POS client base. Together with his colleagues in Pune, Ashish focussed on reliable major account support services for the xnPOS product-line, critical to the growth of our client-base. Starting his career as a hotel trainee for Meridien hotels, Ashish has spent more than 14-years in POS technology, which followed 9+ years in F&B operations.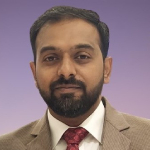 Customer Service Support Manager
Prakash manages protel PMS support service delivery, for all clients in India. Describing himself as "an experienced customer service and project management professional with a knowledge of various hospitality technology solutions by industry leaders".  Initially joining Xn Hotel Systems (India) Pvt Ltd in 2014, as Regional CSE, Prakash was promoted to Customer Service Support Manager in 2023, following the growth of the PMS client base in India. Together with his colleagues, Prakash focusses on the delivery of reliable 24/7/365 support services and regional interface installations, for the protel product-line, both instrumental to the client-base. His 17+ year hotel-IT career, has been focussed on deploying and supporting operations technology in roles such as IT Executive, Team-Leader-Installation, 2nd-level senior analyst and Regional CSE. Prakash has personally supported global hotel and resort chains, including  Taj Group of Hotels, The Ascott Limited, Lemon Tree Hotels, Best Western Hotels and Ramada Group.
Giang leads Client Account Management in our Vietnam sector. Joining Xn Hotel Systems (Vietnam) Co. Ltd in 2018, Giang's focus is client programme management and related service delivery, including projects, implementation, training and support services.  Prior to joining the Vietnam team, Giang's travel industry and hotel operations career, embraced 11+ years in positions including sales management and reservation operations, in hotels, travel/tour businesses and major resorts. Her extensive operations experience, and friendly-spirited personality, has helped the Vietnam business grow. Giang's attention to detail builds trust, and her industry experience helps the team provide effective service delivery to all clients in Vietnam.
We are continually looking for talented, hardworking and creative individuals to join our high-performance global team. If you are interested in being part of a fast-growing, dynamic company, we'd love to hear from you.