Transform your activity management system data into profitable insights
Activity management data (such as spa, fitness, membership, activity), is a vastly undertilised resource. If harnessed and transformed into business intelligence, raw data becomes a valuable resource that powers the success of your activity & spa operation.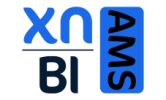 Powering intelligent spa, wellness and activity management decisions
Inspire guests. Optimize resources. Reduce costs. Grow profits
Convert raw spa, wellness, club and activity systems data into a clear vision of guest usage and historical business trends. Gain valuable insights on patterns and take profitable actions earlier, to leverage all possible opportunities.

Forecast business patterns
Be alerted early, to changes in service reservation patterns and average spend figures. Taking action faster to drive higher yields and profits.

Access a detailed analysis of service menu items and category sales, to help plan the most effective offerings. Match offers to gender, age, or market segment trends.

Maximise revenue per guest
xnBI's comprehensive analysis of Actrivity & Spa data, delivers pinpoint insights about the guest's contribution to sales mix and outlet profit.

Optimise operational teams
Gaining rapid insights from big-data, requires fast-crunching technology to process masses of transactions. Visualise your peak service periods, by shift and by hour and plan your service teams more efficiently, resulting in a closer fit to financial goals.

Don't wait till the end of the week to look at what happened. xnBI delivers KPI alerts, sourced from real AMS transactions, to help Managers react ahead of the curve.
Get data-driven. Transform your Activity Services data into intelligent business decisions, with xnBI.
xnBI for AMS is part of the xnBI Enterprise solution, designed to provide hotel management and asset managers with an effective, simple to use business intelligence and analyitics platform.

Industry-leading BI platform for the following sectors
Innovate with open, scalable, feature-rich, centrally managed hotel management software solutions that remove integration barriers and deliver on-property excellence. Capitalize on innovations, and have a lower total cost of ownership. All backed up with responsive, flexible, customer-centric support by hospitality and technology experts.
Excel in your individuality and allow your service to stand out from the crowd. Get the best technology that does everything you need for great service and smooth operations. Know that it's been designed to support your uniqueness, not stifle it.
Honest, dedicated, friendly support is also high on your list. We always aim high on the things that matter to you.
When it comes to motels, budget, or limited service hotels, we are the ones you should entrust. Designed to enable maximum profitability through minimizing operational costs, we understand that property managers need reliable, effective solutions, which is why we are committed to providing software and services tailored specific to your needs.
It's not always easy juggling the needs of guests across your resort and operational teams across your different departments.
Turn your complicated processes into sophisticated ones with premium, high quality, feature-rich, open solutions and integrations that can handle the most demanding requirements.
Hospitality & food service
Hospitality food and beverage operations need to be fast, efficient, reliable and simple for staff and kitchens alike, especially so to deal with lunch-time and dinner service peak times. No matter of you run a restaurant, cafe or a food service chain, we have you covered.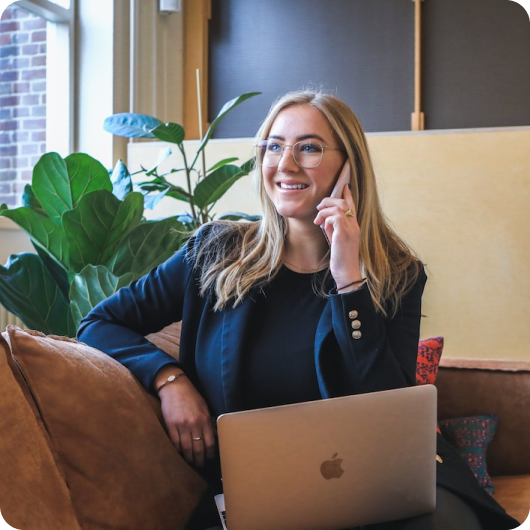 Trusted by Activity Managers
xnBI's intuitive dashboards help hotel Spa & Activity managers take better decisions to boost bottom line profits. By supporting more accurate decision making, managers comment that "many small improvements add up to big performance gains" and help them meet budgeted business targets.

Frequently Asked Questions
What is a business intelligence solution?
Business intelligence (BI) is a technology-driven process for analysing data and delivering actionable information that helps executives, managers and workers make informed business decisions. Organizations collect data from internal systems and databases, and external sources, prepare it for analysis, and create data visualizations, insights, dashboards and reports to make the analytics results available to business users for operational decision-making and strategic planning.
What does xnBI offer as connected data-source systems?
xnBI offers short-stay accommodation providers, food & beverage and hospitality businesses, leisure and activity businesses, a powerful BI solution which connects to PMS, POS, SPA/Activity and other data sources (such as finance systems), thus enabling analytics, insights and KPI's around historical, future business trends.
How is xnBI deployed – cloud or on-premise?
xnBI can be either hosted by us in our data centre, or installed as an on-premise solution at property level, or even hosted by the customer at their own data centre if preferred.
Is xnBi multi-property capable?
Yes, we built xnBI as a true multi-property solution for all major reports, dashboards and insights, regardless of business size, enabling organizations an enterprise-wide ready solution.
Is xnBi multi-currency capable?
xnBI is multi-currency supported, even with historical data import, enabling currency aggregation in one of many currencies depending on business needs. As an example, two sites in Canada, one in Australia, and a head-quarters in the United Kingdom, could therefore report for instance in Canadian dollars, Australian dollars, or its HQ home currency in GBP, across each or all of the enterprise estate.
Can historical data be uploaded into xnBI?
Yes we support importing historical bulk-upload of transactional data provided it is in the required format to support historical reporting. We would work with each customer to ensure data meets the required format or we can provide assistance to do so.
Are xnBI reports and dashboards customisable?
Yes, xnBI reports as well as dashboards can be added to (new reports and dashboards), as well as modified to suit each customer. xnBI enables unlimited reporting and dashboards within the available data warehouse.
Do users have access to add or modify reports and dashboards?
Depending on the user role assigned to each user of xnBI, a user can be assigned rights to fully edit, customize, add to, or remove reports as well as dashboards. Other users can be assigned view only rights to access the available reports and dashboards.
What mobile capabilities are available with xnBI?
xnBI has mobile device support in either two ways: (1) using any web browser to access via a PC/laptop or tablet, and (2) via the Microsoft Power BI app that is available from an app store (iOS, Windows, or on Android via Google Play).
Can alerts be configured in xnBI?
Yes, via the dashboards section, a user can set alerts within the data set. Alerts can vary according to your needs, for instance above or below a threshold, comparison the prior date,, and multiple alerts can be set against the same business query.
What type of support is available for xnBI?
As with all of our solutions, xnBI is supported and backed by a Support Level Agreement that ensures great response times and upgrades to your system as they become available.
We're excited to hear from you.
Secure your spot for a demo with xnBI business intelligence today! Get your business profits to the next level.