Easy to use point-of-sale for all things spa, golf & activity management, including retail POS, gift vouchers, deposits & payments, commissions, tips and split payments.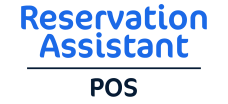 Advanced point of sale for on-site, online or mobile.
Inspire guests. Optimize resources. Reduce costs. Grow profits
Manage all types of sales, be that retail and merchandise, gift vouchers or prepaid cards, memberships, advanced payments, split payments, multi-currency, room charge or even online or guest mobile POS. Enable bar code or fast entry touch-screen POS, link to stock, and more.

Manage all reservations, including staffing, equipment and rooms. View upcoming treatments, drag-and-drop items, waitlist, cancel bookings and update guest information.

Integrated payment gateway
Handle various resources, such as tennis lessons, hair dressing appointments, wind surfing booking, bicycle rentals or even horse riding lessons. All activities will be managed on one platform.

Manage all classes and courses and directly book participants in to limited spaces. Multi-day courses can be easily managed. Guests can register for courses online or via a kiosk.

Guest mobile & online payment
With only a few clicks you can easily create attractive multi-service packages or book couples reservations. Be that fixed packages, a la carte or dynamic packages.

Buy and redeem gift vouchers
Guests who travel or book together, can be grouped in the software and billed collectively as part of a group. Show group itineraries, and more.

Buy and utilize tickets and access passes
The software helps you assign staff shift schedules and automatically suggests employees according to their availability when booking services.

Pay & manage member contracts
Create work plans with various templates and functions. You define vacation, time compensation and breaks for your employees exactly as desired. Coloured entries in the shift schedule and a graphical daily schedule provide information on planned working times at a glance.

Thanks to the two-way real-time integration to various hotel property management systems, enable charging to the guest room or group account with ease.
Get fully connected
One POS platform for both guests & servers
Reservation Assistant POS is one part of the Reservation Assistant full suite, designed to serve all of your spa, golf, fitness, membership and activity technology needs.

Spa, golf & activity management for the following sectors
With the rise of the wellness & activity industries and the growing demand for a luxurious experiences, managers face the arduous task of maintaining profitability and ensuring customer satisfaction.
To keep up with consumer choice and competition, smart, simple to use and robust technology is needed for end-to-end management. This is where our company's twenty four years of expertise come in, with our proven track record of supplying tech solutions to the most recognized spas, golf clubs and leisure centers worldwide.
The fitness and leisure industry is a continuously evolving market that requires proficient technology for efficient running. Club and business operators face a variety of challenges such as personnel and resource management, overseeing day-to-day operations, reducing costs, and expanding their membership base.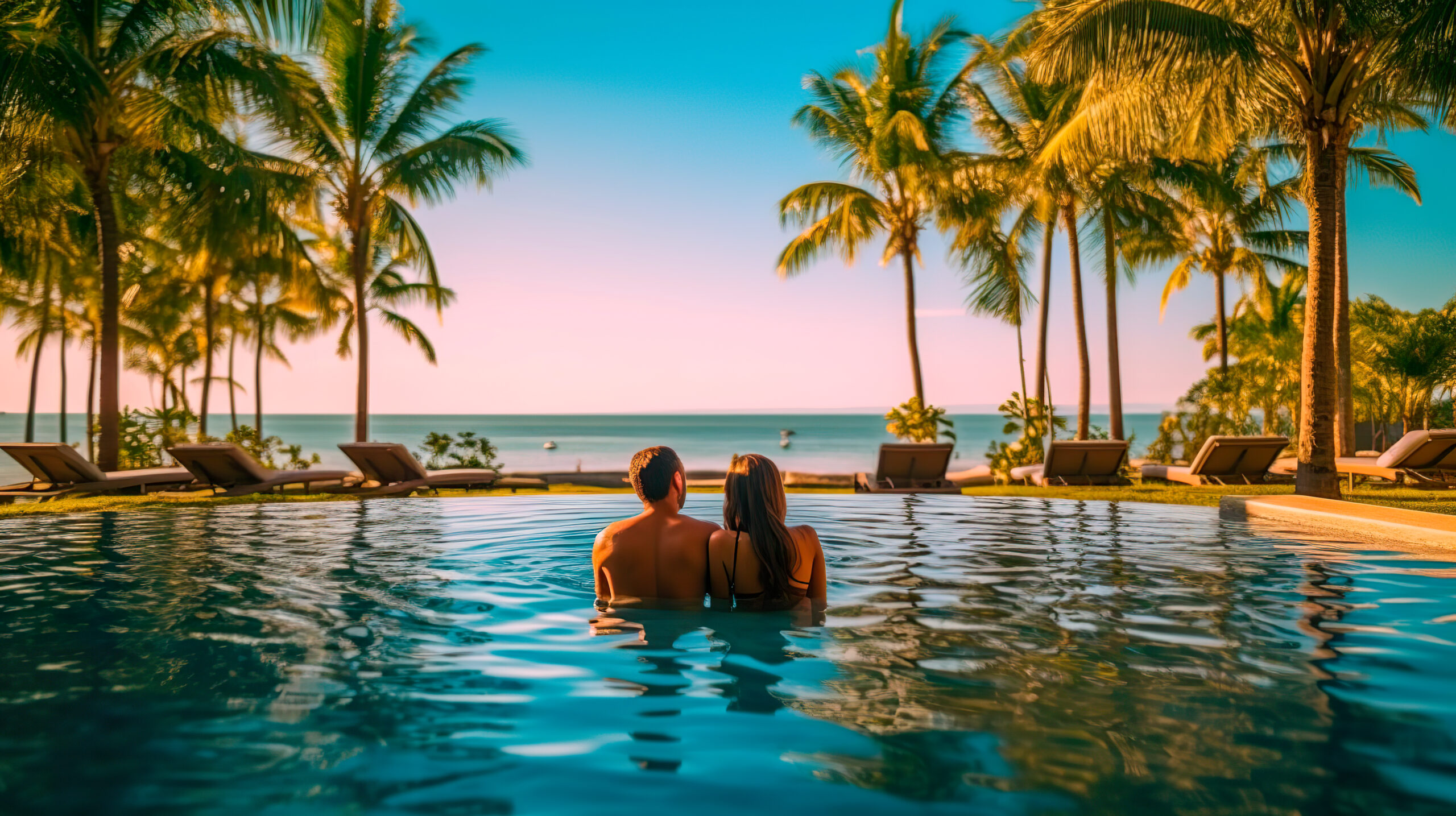 Relax! We've got you covered.
If you are interested in seeing how our industry-leading technology can enhance the efficiency and productivity of your spa, golf, club or resort operations, we recommend booking a demo with one of our experienced team of professionals.

Or, if just reading about it is more of your thing, just submit this form and we'll send you...more!
Fill in this form and our team will be in touch with you as soon as possible
By requesting more information or to arrange a demonstration, I acknowledge that my personal data will be stored and processed solely for this purpose. For more information visit out our Xn Protel privacy policy.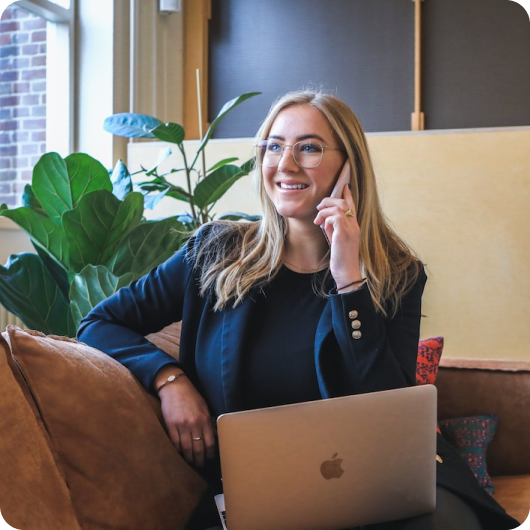 protel's intuitive PMS helps hotels boost guest-experience. Less time on the keyboard means more.
protel's intuitive PMS helps hotels boost guest-experience. Less time on the keyboard means more time for the guest. Seamless communication between departments.

Frequently Asked Questisons
What is an activity management system?
An Activity Management System (AMS) is a term commonly given to a solution which manages activities across the hotel & resort segment, such as (but not limited to) spa, wellness, fitness, golf, activity management, and others.
How does Reservation Assistant differentiate from other activity management systems?
Reservation Assistant is the global leader in AMS systems for hotels & resorts, which is an all-encompassing solution to manage all activity bookings across a resort or hotel chain, be that spa & wellness, fitness, golf, activity bookings, dining reservations, and more, and enables guest-facing self-service (own device or kiosk), staff mobility, as well as extensive real-time integrations to property management systems.
Reservations, package management, classes and courses, tickets and access passes, membership management, dining reservations, POS, gift voucher and prepaid card management, stock & purchasing control, and much more are modules within Reservation Assistant that makes it the leading solution in its class.
How is Reservation Assistant deployed?
Reservation Assistant can be deployed as an on-premise solution, or hosted at one of our data centres, or at a customer (HQ) data centre, with options to enable components to be hosted by us in our data centres (for instance the RA web booking engine or the RA sense staff mobility app).
Can guests and members book online?
Yes, public guests, hotel resident guests, past guests, and members alike, can book services online (such as reservations, packages, classes, courses, dining, cabana reservations).
What services can guests and members interact with online?
Members, guests and groups can book individual treatments and reservations, golf tee times, packages, classes, courses, dining bookings, and cabana reservations, as well as purchase and manage membership contracts, buy and redeem gift vouchers and prepaid cards, buy tickets and access passes, purchase retail and merchandise, and more.
What type of busineses use Reservation Assistant?
Hotels, resorts and clubs usually deploy Reservation Assistant where a spa or wellness centre is being managed, or where golf clubs offer bookings and tee-times, as well as fitness club services. Often, additional operations and activities are also managed in these businesses via Reservation Assistant, such as (but not limited to), equipment rental, water and other sports, transfers and transportation, salon, retail shops, and so on.
Besides hotels, resorts and clubs, other businesses using Reservation Assistant include aquatic centres, thermal spas, cruise ships, airport lounges and integrated clubs and resorts (offering some or all of these activities).
What integrations are available with Reservation Assistant?
Reservation Assistant integrates with many systems to enable it to be part of a wider ecosystem within a hotel, resort or club. These range from (but not limited to) hotel property management systems (PMS), Customer Relationship Management Systems (CRM), integrated payment gateways (PG), access control devices (AC), 3rd party web booking engines (WBE), loyalty management systems (LMS), and where needed fiscalization solutions.
Do I need to buy specific hardware to run Reservation Assistant?
Reservation Assistant is a software solution and as such, does not need to run on any specific hardware. Where needed however, we can integrate various hardware to suit beach deployment needs, such as (but not limited to) thermal POS receipt printers, label printers, membership card printers, RFID card readers, magnetic swipe readers, barcode scanners, Webcams, cash drawers, waiter lock and e-keys, POS customer display units, signature capture pads, and ticket / access pass printers. if requiring to offer a kiosk to enable guest/member facing access, we can additionally offer floor-mounted or desk-mounted kiosks.
What type of support is available for Reservation Assistant?
As with all of our solutions, Reservation Assistant is supported by us 24x7 and backed by a Support Level Agreement that ensures great response times and upgrades to your system as they become available.
Is Reservation Assistant multi-property capable?
Reservation Assistant is available as a multi-property edition (MPE), as well as single property edition (SPE), making it one of the most advanced AMS solutions available for hotel & resort chains. The MPE version allows for central customer profiles, central reporting, reciprocal membership access and rights, as well as group-wide gift voucher purchase and redemption.
What staff and user apps are available with Reservation Assistant?
The RA sense module, available as a web-browser front end access to Reservation Assistant, allows for staff to be mobile and roam-free of any desks at a hotel or resort, and engage with guests and members wherever they are.
We're excited to hear from you.
Secure your spot for a demo with Reservation Assistant today! Simplify your operations, minimize your costs, maximize your revenues.