For hotel groups with two or more properties
All hotels belonging to a hotel-group share a database and have access to a common pool of customer profiles, reservations, and partially shared system data.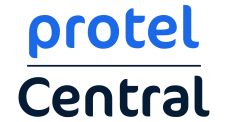 Central reservations | central profiles | central configuration
Inspire guests. Optimize resources. Reduce costs. Grow profits
protel Central is an add-on option developed for the central management of reservations in a multi-property environment. All hotels, as well as their bookings, availability, and profiles are centrally available in the cloud.

Data security and protection
Hosted on "Amazon Web Services" conforming with all regulations, standards, and best practice. All data is transferred via Hypertext Transfer Protocol Secure (HTTPS). Fully compliant with General Data Protection Regulations (GDPR). Tokenization reduces the risk of data breaches and helping to foster trust with guests.

With protel Central, you can manage reservations for all properties in the group from one central location. You can create, change, and cancel bookings centrally as well as manage central itineraries.

The central availability menu gives you an overview of the available rooms in your connected hotels. You can also book reservations via the availability menu. See exactly how many rooms are free in the respective room type on required dates.

The Central Quick Groups menu provides you with an overview of all of the group reservations that have been made for your connected hotels. Make, open, edit and manage groups centrally with ease.

Centrally manage profiles effortlessly for guests, agents, companies, groups and source profiles. Identify central profiles at property and group level.

System data forms the indispensable basis for the organization of your hotel. The central configuration feature allows hotel chains and groups to centrally manage their system data and distribute them across all connected hotels and keep them in sync.

Enable the right users in your organization to have the right access to the properties and central functions you need to manage protel Central.

The ideal overview and entry point to your hotel group is provided by the Dashboard. The Dashboard consists of different tiles and shows you exactly the information you need for your daily work: reservations created yesterday, reservations created in the last 7 days, average length of stay, cancellations, and more.
Get fully connected
Cloud native, hosted or on-premise property management systems
protel Central is one part of the protel Air suite, designed to serve all of your hotel property management system needs.

Industry-leading property management for the following sectors
In the ever-evolving world of hospitality, hotel property managers must rely on modern technology to effectively manage their businesses. With a myriad of different hotel operations to oversee, the need for flexible solutions and scalable tools is paramount to exceed the guest experience while tightly controlling operations.
Innovate with open, scalable, feature-rich, centrally managed hotel management software solutions that remove integration barriers and deliver on-property excellence. Capitalize on innovations, and have a lower total cost of ownership. All backed up with responsive, flexible, customer-centric support by hospitality and technology experts.
Excel in your individuality and allow your service to stand out from the crowd. Get the best technology that does everything you need for great service and smooth operations. Know that it's been designed to support your uniqueness, not stifle it.
Honest, dedicated, friendly support is also high on your list. We always aim high on the things that matter to you.
When it comes to motels, budget, or limited service hotels, we are the ones you should entrust. Designed to enable maximum profitability through minimizing operational costs, we understand that property managers need reliable, effective solutions, which is why we are committed to providing software and services tailored specific to your needs.
It's not always easy juggling the needs of guests across your resort and operational teams across your different departments.
Turn your complicated processes into sophisticated ones with premium, high quality, feature-rich, open solutions and integrations that can handle the most demanding requirements.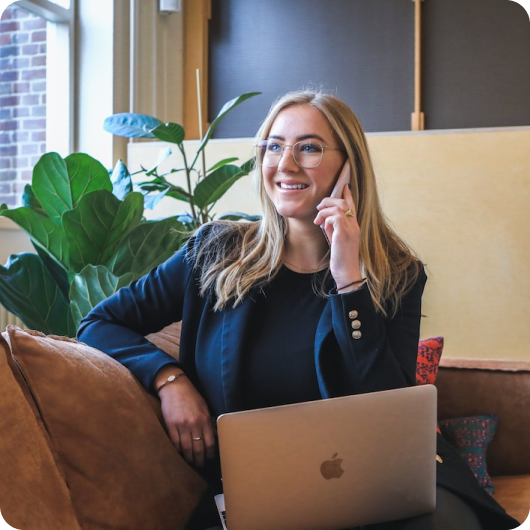 protel's intuitive PMS helps hotels boost guest-experience. Less time on the keyboard means more.
protel's intuitive PMS helps hotels boost guest-experience. Less time on the keyboard means more time for the guest. Seamless communication between departments.

Frequently Asked Questisons
protel Air is a popular and world-renown cloud-based hotel PMS that has been operating since 2013. Today, protel Air is installed in more than 3,500 hotels, hotel chains and short-stay accommodation providers across more than 40 countries.
protel Air superbly manages reservations, groups management, guest management, front desk management, optional conference & banqueting, housekeeping and maintenance teams, as well as guest-facing access and services.
With more than 1,500 best-of-breed integrations with 3rd party vendor solutions, protel Air is one of the world's leading hotel PMS.
What is the difference between protel Air and Classic?
protel Air is a cloud-based next-generation hotel property management system that is entirely hosted by us in our AWS data centres, not installed or hosted at any customers own location or data centre.
protel Classic is an 'on-premise' Windows-based hotel property management system, that can be deployed on-site at a hotel, or at our data centre, or at a customers own data centre.
protel Air was released in 2013, and has fortnightly upgrades to ensure all customers are using the latest version.
protel Classic has been available in the marketplace since 1994, and is still in development with regular upgrade and new version releases.
As the technologies between protel Classic and protel Air differ considerably, while there are similar modules, functions and integrations, the UI (user interface) and UX (user experience) differs, with protel Air being more modern, more intuitive and easier to use for new users.
What is the difference between protel Air and rezpage?
protel Air is a cloud-based short-stay accommodation software solution designed for hotels, motels and resorts.
rezpage is a cloud-based solution specifically designed for long-stay accommodation businesses such as (but not limited to) build-to-rent and leasing, student housing, workforce/staff accommodation, retirement living, and co-living communities.
Is protel Air multi-property capable?
protel Air is available as a multi-property edition (MPE), making it one of the most advanced and functional hotel PMS for hotel chains, large or small. Numerous hotel groups are taking advantage of its multi-property capabilities.
Of course we also offer protel Air as a single property edition (SPE).
What modules are offered with protel Air?
protel Air is a full-suite hotel PMS which includes all facets of hotel operations (including front desk, reservations, groups management, housekeeping, maintenance), as well as optional conference & banqueting. These are available as either a Single Property Edition (SPE) or a Multi Property Edition (MPE) solution.
For more, visit page
What add-ons are available with protel Air?
In addition to core and optional modules, protel Air extends usage for both staff mobility as well as guest-facing capability. As such, a number of add-ons are available, including (but not limited to) protel Housekeeping app (for housekeepers and maintenance staff), protel Messenger (email and SMS automation), protel Digital Registration app, protel Voyager (for guest-facing access to their own profile and reservations management).
For more, visit page
What type of accommodation providers use protel Air?
As a short-stay accommodation based software solution, protel Classic is deployed across many businesses large and small. Motels, hotels, resorts, serviced apartments, boutique hotels, through to luxury resorts use protel Air. Whether a 10 room tented campsite, or a 3,000 room hotel chain, protel Air is scalable to suit any business size.
How is protel Air deployed?
protel Air as a cloud-based next-generation hotel property management system is hosted by us in our AWS (Amazon Web Services) data centres. protel Air data is managed in AWS Aurora RDS, each chain is stored in a separate DB. This design is perfect for unlimited scalability, as database services may be added as required. Data is encrypted at rest and if required a chain or brand may be configured in a dedicated Aurora instance with brand specific encryption.
How long does it take to deploy and be up and running with protel Air?
Depending on scope of the project, a small 50 room property can be up and running live with protel Air within 3 weeks. Of course this may extend depending on various factors including whether data migration from a legacy PMS is needed, how many add-ons and modules are deployed, and the number of integrations. These may all extend the deployment duration from order date to Go Live date.
What type of support is available for protel Air?
As with all of our solutions, protel Air is supported by us 24x7 and backed by a Support Level Agreement that ensures great response times and upgrades to your system as an always-on fortnightly sprint update, ensuring and always up to date system at all times.
What guest-facing services are available with protel Air?
Contactless guest-service is essential with today's modern PMS. As such, we offer some pretty amazing technologies to simplify guest and booker access to protel Air.
These include protel Voyager, a web-facing solution for guests and bookers to access their reservation and profile, and interact with the hotel/PMS, self-service kiosks for check in/out, 3rd party guest-facing apps and web services, as well as the protel Digital Registration app, enabling contactless guest check-in.
What staff and user apps are available with protel Air?
protel Air makes available the protel Housekeeping app for housekeeping and maintenance teams via iOS and Android.
Additionally, the protel for iPad app is also available on iOS to enable remote access and management of protel Air wherever needed.
Finally, the protel dSignature app is available on iOS and Android to enable contactless remote check-in for guests which is controlled by hotel reception teams.
How do I add a new integration to protel Air?
protel Air makes available open API's and a development marketplace to ensure easy addition of new integrations as and where needed. Protel PMS takes advantage of industry-standard HTNG and OTA API's. Most of the API's uses the next-generation protel.io Enterprise Service Bus (ESB) to leverage a common platform in which to connect not just our PMS, but many other systems as well.
Can I upgrade from protel Classic to protel Air?
Yes, we offer a migration path from protel Classic as an on-premise solution, to protel Air as our next-generation cloud-PMS. This can include migrating customer profiles (eg guest, agent, corporate), historical data, as well as future reservations on the books.
Can I migrate data from any PMS to protel Air?
Yes, we offer a migration path from most PMS systems to protel Air. This can include migrating customer profiles (eg guest, agent, corporate), historical data, allotments and groups (where needed), as well as future reservations on the books.
Where you are unsure of how to extract the legacy system PMS data, consult with us and let us assess how to assist you with migrating your data to protel Air.
What sort of integrations are available with protel Air?
Over 1,800 3rd party certified integrations are available with protel Air. As protel Air is installed in over 3,500 hotels worldwide, we offer a plethora of integrations ranging from (but not limited to) PABX, IPTV, POS, Spa, Wi-Fi, channel managers, central reservations, CRM systems, finance systems, guest-facing apps and kiosks, electronic door locks, revenue management systems, energy control and building management systems, and more.
For more, visit page
We're excited to hear from you.
Secure your spot for a demo with protel Central native cloud PMS today! Get your hotel group's guest experience to the next level.