As the world changes, so too do our living arrangements. Co-living is becoming more popular as people search for ways to reduce living costs and increase social bonds. Residential property managers looking to tap into this trend must find innovative solutions to meet the unique needs of their tenants.
That's where rezpage comes in. With the right technology partner, not only can you manage co-living, but you can also deliver an exceptional experience for your residents.
Build relationships while still keeping independence through co-living
Co-living property managers can streamline operations with rezpage, the leading residential property management solution.
The newest trend in residential property management, co-living, is a game-changer. With rezpage as the right technology partner, shared living can be a great experience for your residents. Who wouldn't want to live in a space that offers flexibility and fosters a sense of community? And let's be real, we could all use some more human interaction these days.
With the right technology, common spaces can be transformed into collaborative workspaces, allowing for productivity and creativity to thrive. So, if you're ready to ditch the traditional solo-living situation, and limited technology, hop on the co-living bandwagon and find the perfect technology partner to make it a seamless and enjoyable experience for your residents.

With rezpage's online resident journey, residents can enjoy the seamless experience of managing their lease at their fingertips.
From settling rent payments to lodging maintenance request, the platform is designed to cater to all your property management needs.
It's no wonder that residents are feeling right at home with rezpage.

Deliver your business plans with centralized operations on a local or global scale.
Have complete management control and drive success with cloud-native, scalable solutions for your entire property portfolio.
Utilize our open architecture and API's to join everything up and connect to your technology stack.

Have as much, or as little, sophistication as you need. Whether you're a single residential building, a small regional group, or a global residential provider, use feature-rich technology that's tailored to your needs.
Reduce training and on-boarding costs, have better support and lower your total cost of ownership.

Our solutions are multi-lingual, so we speak your language

Over 28 years of deep PMS experience

Multi-currency supported, for where ever you are

We are multi-property and single property capable

Trusted by some of the world leading property companies

Fully-connected
PMS | POS | BI
Read more about our
residential property management solutions
for co-living
Co-living is only part of the many business sectors we service in the
residential property management market.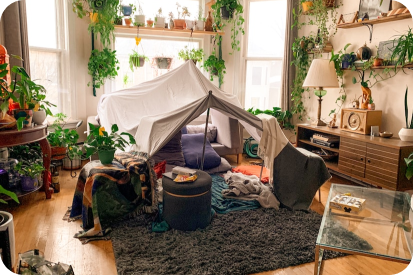 Always strive to reach your ambitious goals, regardless of how impossible they may seem
If you are interested in seeing how our industry-leading residential property management technology can enhance the efficiency and productivity of your Co-living business processes, we recommend booking in a demo with one of our experienced team of professionals.

Or, if just reading about it is more of your thing, just submit this form and we'll send you...more on rezpage!
Fill in this form and our team will be in touch with you as soon as possible/B>
By requesting more information or to arrange a demonstration, I acknowledge that my personal data will be stored and processed solely for this purpose. For more information visit out our Xn Protel privacy policy.
Frequently Asked Questisons
What is Alternative Residential Housing?
Variously known as "Multi-family" or "Purpose-Built Residential", the Alternative Residential Housing sector comprises a large-scale property asset class that is focussed on professionally managed, long-stay rental housing. Comprising businesses associated with the provision of long-stay residential housing under a lease agreement, the Alternative Residential sector includes a variety of managed property types, each offering individual levels of apartment or unit floor-plan styles, amenities and community facilities. Businesses in this property management sector are categorised into residential facilities describing their purpose. These categories include Build-to-Rent (BTR), Purpose-Built Student Accommodation (PBSA), Co-Living, Housing-for-Multiple Occupancy (HMO), Retirement Living and Workforce Accommodation.
What is rezpage property management? (RPM)
rezpage is an enterprise scalable residential property management system, unified around a single, cloud-hosted application core, and designed to manage residential apartment bookings and leasing, student housing, or staff/workforce accommodation, Designed as a leasing, tenant profile, services and operations application, rezpage manages the full life-cycle from site inspection, tenancy application, pre-move-in and in-house phases.
What are the core components of rezpage?
rezpage property management (RPM) comprises staff-facing modules and resident-facing modules, core, property operations described in the website pages and expanded upon on www.rezpage.com
What optional add-ons are available with rezpage?
rezpage offers optional add-ons including RPM | Web Leasing Engine, RPM | Resident Service Portal, and RPM | Resident Mobile App (in development).
For more on rezpage, visit page
What businesses are best suited to benefit from rezpage?
rezpage is designed for use within a wide variety of Alternative Residential operations, for single sites or businesses that need to scale up, supporting multiple property brands, diverse owner and operator structures.
What is the difference between rezpage and protel PMS?
Xn protel Systems is a specialised Systems Integrator, supporting a variety of leading property management systems and modular add-on business applications. The protel PMS, by Planet, is one of the leading Hotel Property Management Systems (PMS) supporting accomodation and related front desk operations within hotels, motels and resorts. rezpage is designed especially for operators in the Alternative Residential property sectors.
Is rezpage multi-property capable?
Yes. rezpage supports multi-property businesses. It is designed for local, regional, national as well as global operators needing operating systems to span mutiple countries.
How long does it take to implement and be up and running with rezpage?
Depending on the scope of the project, a small property can be up and running with rezpage, within 4-6 weeks from a commitment. Larger projects, including multi-site rollouts in the BTR, PBSA and Retirement sectors, typically require planning for a first pilot site, before a group rollout. Subject to the number of properties involved, variations, customised integrations, website options and property variables, an implementation plan could take 1+ month to plan, and 3-6+ months to execute. Once the pilot site is signed off, the group rollout implementation schedule is usually rapid, with multiple sites per month commissioned live, assisted by site teams. No two projects are identical and hence every project we undertake varies subject to specific factors including the scope of work agreed, any customisations, number of integrations, participation with staff training, property location and other project planning contingencies.
What optional integrations are available with rezpage?
The rezpage integration hub, includes APIs middleware connectors designed to help your technology suppliers link rezpage to enterprise applications. rezpage APIs are designed to maintain real-time inter-operability with a large variety of operational applications including Websites, Finance/ERP systems, CRM, Door-access, Single-Sign-On, POS, Parcel Locker, Omni-channel Comms, e-Signing, Utility metering and Residential Internet Listing sites.
Is rezpage a Cloud-based Software-as-a-Service?
Yes. rezpage is a cloud-based business application that is hosted on world-class Data Centres and purchased as a software service.
What type of support is available for rezpage?
As with all of our solutions, rezpage is supported by us 24x7 and backed by a Support Level Agreement that ensures great response times, as well as upgrades to your system to ensure the most recent version and updates at all times.
We're excited to hear from you.
Xn protel Systems has been trusted by some of the best companies in the world. They rely on our software to help them get a competitive edge in their respective sectors. Our customers have seen incredible success with our solutions. Like them, we can help you take your business to the next level.