Providing superior food and beverage service and operations for retirement and aged-care facilities such as cafe, grab & go pantry, cafeteria, restaurant or gift shop. Even resident self-service and online ordering is a breeze.
With all the features and capabilities to meet your needs, our solutions simplify operations, delight residents and diners, and reduce your total cost of ownership by bringing residents/guests and staff into one common platform, thereby reducing operating costs and increasing guest interaction.
Point of sale efficiency. Happy staff. Happy residents
You don't put limits on delivering great care. We'll make sure your technology doesn't either.
By innovating your retirement or aged-care community, and its food and beverage services, you can provide a seamless, technology-driven experience for residents and staff alike. Enable a contactless self-service using residents' own mobile devices or easy-to-use kiosks. This empowers residents to order food and beverages, stock up on groceries, and even shop for retail or personal items, all in one platform.
But it's not just about the convenience, but also reducing your operating costs through streamlined operations and fostering engagement and connectivity within your facility.

Highly functional and feature rich
A powerful enterprise point of sale system with features to match or exceed any of the established market leaders, connecting residents and staff on one unified platform.

Delivers a rapid return on investment through a reduction in operational and onboarding cost reductions as well as increased revenues resulting from the use of powerful mobile and resident self-service functionality.

Enterprise security & performance
Operating to ISO 27001 standards our private cloud provides xnPOS availability of 99.9% with 100% failover offline redundancy, as well  as a relentless focus on security at all times.

Our solutions are multi-lingual, so we speak your language

Over 28 years of deep POS experience

Choice of hardware, or hardware agnostic

Globally scalable or single property enabled

Trusted by some of the world leading organizations

Fully-connected
staff | mobile | resident | kitchen

Reduced training costs and onboarding

Solutions for kitchen and operational staff alike

Seamless payment transaction processing
Read more about our F&B POS solutions
for retirement and aged-care
Retirement & aged-care are only part of the many business sectors we service in the
food & beverage market.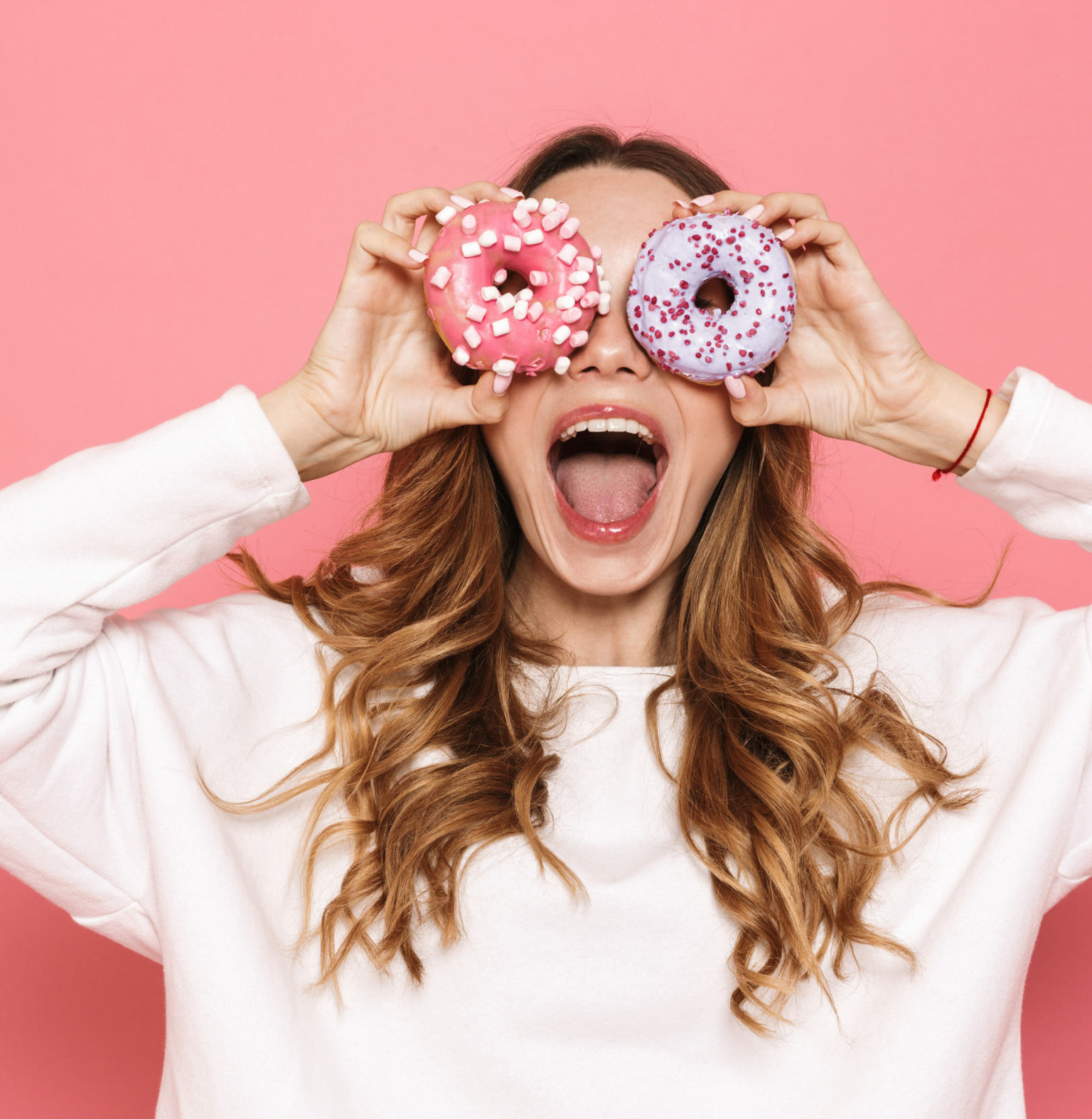 Are you ready to streamline operations and delight residents?
If you are interested in seeing how our industry-leading hospitality & food service POS technology can enhance the efficiency and productivity of your retirement or aged-care business, we recommend booking in a demo with one of our experienced team of professionals.

Or, if just reading about it is more of your thing, just submit this form and we'll send you...more on xnPOS!
Fill in this form and our team will be in touch with you as soon as possible
By requesting more information or to arrange a demonstration, I acknowledge that my personal data will be stored and processed solely for this purpose. For more information visit out our Xn Protel privacy policy.
Frequently Asked Questisons
xnPOS is a fully internationalized food & beverage point-of-sale system designed to meet the specific requirements of the accommodation industry, be that short-stay or long-stay accommodation. It is a centrally managed, full-service, cloud system with enterprise scalability, security and performance, that tightly integrates with systems such as (but not limited to) property management systems, dining reservation systems, integrated payment gateways, stock and materials management systems, Business Intelligence and more.
How does xnPOS specialise in the short-stay accommodation / hotel market?
A powerful two-way real time interface with various hotel PMS (property management systems), ensures functional integration with hotel operations and folio charges, be that room charge, conference & banquet charges, package postings to PMS, and posting any financial charge (be that cash, credit card) which sends all transactions to the PMS.
In addition, the PMS interface allows guests a full self-service option where they can select items from POS, and directly room charge this to their own room/folio, be that on their own mobile device (phone, tablet, laptop), or via a self-service kiosk.
How does xnPOS specialise in the long-stay accommodation market?
Where any long-stay business requires a food & beverage POS solution, such as co-living spaces, workforce and staff accommodation, aged-care and retirement facilities, or other, xnPOS can post POS charges via our xms-RPM solution which manages long-stay accommodation billing and folio or lease management. Cafes, restaurants, gift shops, convenience stores, room service, conference and events, even poolside and bar operations, can conveniently post POS charges from xnPOS into xms-RPM. In this sense, xnPOS as well as xms-RPM conveniently covers all operational requirements of the long-stay accommodation sector in so far as accommodation and F&B ad retail POS.
Any and all food & beverage and retail operations in short-stay and long-stay accommodation, as well as hospitality groups (restaurant chains), can enjoy the benefits of xnPOS.
xnPOS is deployed across many different food & beverage operations, including (but not limited to) restaurants, cafes, bistros, night clubs, lobby lounges, cocktail bars, night clubs, bottle shop and drive-through operations, coffee carts and mobile food service stations, room service, poolside bars, self-service (grab & go) and even laundry departments, can all leverage the same xnPOS platform across one, several or all of these outlets.
How long does it take to implement and be up and running with xnPOS?
Depending on scope of each project, a small single POS terminal outlet in one property can be up and running live with xnPOS within 2 - 3 weeks. Of course this may extend depending on various factors including hardware shipment and configuration, how many add-ons and modules are deployed, the number of integrations, and of course if more outlets need xnPOS to be deployed. These may all extend the deployment duration from order date to Go Live date.
Is xnPOS deployed as cloud or on-premise?
While xnPOS is generally deployed as a true cloud-based POS solution, local offline redundancy at the property / outlet level is needed to ensure continuity of business and trading regardless of internet availability. This is why xnPOS also enables an OTS (Outlet Transaction Server) to continue to trade locally, with local caching of all transactional postings, in the event that internet reliability or availability is compromised. Thus ensures an always-on POS solution even when it may be hosted in our data centre.
What type of options and integrations are available with xnPOS?
xnPOS is a fully internationalized and comprehensive food & beverage point-of-sale system. As with any robust foodservice operation, we offer a range of additional capabilities, add-ons and hardware options that ensures your needs are met every time.
xnPOS can be enhanced by adding mobile waiter tablets (for order and pay at the table options), self-service kiosks, guest self-service on own mobile device, kitchen display system (KDS), local country fiscalization requirements and compliance options, xnBI integration, integration with property management systems, materials management systems (ERP), club/membership management systems, payment gateways, and dining reservation systems,
What guest-facing services are available with xnPOS?
Designed with contactless guest self-service in mind, xnPOS offers two main guest-facing capabilities, ensuring reduced operating costs and increased revenues. (1) xnPOS GO, being our contactless guest ordering and self service including scanning QR codes to enable online digital menus and self-service ordering (including pay by credit card or charge to guest room), such as for room service, restaurant, cafe or poolside usage, as well as (2) xnPOS KIOSK, enabling guests to interact with a digital kiosk to browse menus and order food & beverage as and when needed (to the table or seat), such as in a lobby area, grab and go open kitchen, egg station for hotel breakfast, poolside, bistro, and more.
What staff and user apps are available with xnPOS?
xnPOS Mobile is compatible with any later Android device, be that an 8" inch tablet or 5" inch hand-held device, and speeds up service in large indoor or outdoor areas by reducing server journeys to and from a fixed POS workstation. xnPOS Mobile allows for fast and efficient management without sacrificing on tableside or poolside functionality. xnPOS Mobile enables ordering at the table, and paying at the table.
Do I need to buy specific hardware to run xnPOS?
xnPOS is designed to run on the latest Windows-based operating systems for POS terminals and latest Android devices for POS mobility. Integrated thermal and remote ordering printers, cash drawers, barcode scanners and various components like CDU (customer display units) can add to hardware options you may wish to consider.
We can supply our own POS vendor hardware and offer warranty and support on our supplied POS hardware, or we can assess the viability of a customer providing own hardware where relevant and provided it meets the minimum requirement as provided by us.
What type of support is available for xnPOS?
As with all of our solutions, xnPOS is supported by us 24x7 and backed by a Support Level Agreement that ensures great response times, as well as upgrades to your system to ensure the most recent version and updates at all times.
Which hotel property management systems can be integrated with xnPOS?
xnPOS has certified two-way integration with various industry-leading hotel PMS, including (but not limited to) Opera PMS, Opera Cloud, protel Classic, protel Air, Indra PMS, and Guestline.
We're excited to hear from you.
Xn protel Systems has been trusted by some of the best companies in the world. They rely on our software to help them get a competitive edge in their respective sectors. Our customers have seen incredible success with our solutions. Like them, we can help you take your business to the next level.