Xn protel Systems will demonstrate, at HITEC Dubai, how its new xnPOS Kiosk technology simplifies F&B ordering and payment processing.

Designed to optimize F&B operations and reduce queuing/ordering cycles, the xnPOS Kiosk expands on the capabilities of Xn protel's xnPOS enterprise product line. It has been developed by Xn protel Systems and is the first of several new product releases aimed at expanding the adoption of guest-facing, F&B ordering technology.
xnPOS Kiosk allows customers to use self-order touch kiosks to view the menu and place orders without having to join a queue at the cashier or service counter. It supports quick payment processing, using the customer's preferred payment method. xnPOS Kiosk is fully integrated with the xnPOS enterprise system, so once an order is placed on the Kiosk it is immediately transmitted to the Kitchen Display System (KDS). When ready to collect, a notification is sent from the KDS to a Customer Tag screen marked 'ready for collection'.
The efficiency and accuracy of F&B order-entry are directly linked to customer satisfaction, therefore xnPOS Kiosk has been designed to enhance a diverse range of F&B operations. It reduces queuing, controls the accuracy of order-entry, drives upselling and enhances operational productivity.
xnPOS Kiosk can be used with a variety of open, touch kiosk hardware. It also has a customer friendly touch-ordering user interface, which was developed and optimized by Xn protel's in-house xnPOS software development team.
The xnPOS Kiosk was initially developed for a Singapore-based customer of Mediatech Marketing Pte Ltd, one of Xn protel Systems' global resellers. To handle the full range of local payment modes required in Singapore, the xnPOS Kiosk was integrated with the NETS Payment Gateway module. This allows customers to make payment by NETS Debit, NETS Flash Pay and also use various credit card devices, including standard chip credit cards, payWave, Apple Pay and Android Pay.
Emmanuel Clave, VP GCC & India, Xn protel Systems comments: "The productivity value of restaurant kiosk ordering technology has long been proven in the Quick Service Restaurant and Travel industries. By implementing xnPOS Kiosk the ROI can be measured in faster F&B preparation cycles and increased upselling.
Emmanuel continues, "xnPOS Kiosk provides hospitality outlets with a multi-lingual, specialized F&B Kiosk technology that solves queuing issues. Its customer-friendly ordering screens will begin to drive a broader adoption of kiosk technology into mainstream hotel/hospitality F&B operations, especially in retail F&B outlets, located in hotel lobbies and breakfast restaurants. xnPOS Kiosk will deliver strong business value by offering a customer-friendly touch-ordering process, which is fully integrated to the wider capabilities of our xnPOS enterprise system."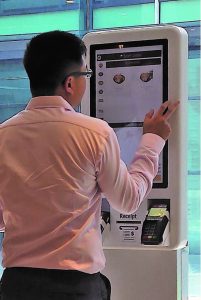 The origins of xnPOS date back to Xn Checkout, a leading international POS vendor which pioneered the widespread use of touchscreen POS terminals in the UK hospitality market in the 1990's.
In 2000 Xn Checkout launched xn dotPOS, the first web based POS for the F&B market and saw its first major install into a UK hotel chain in 2002. That same customer used xn dot POS successfully for 20 years and has recently completed a migration to xnPOS.
xnPOS continues the tradition of innovation of its predecessor product and takes advantage of the latest cloud technologies and deployment infrastructure to provide a highly functional POS with a focus on high levels of performance and security. The xnPOS team are currently working actively toward achieving ISO 9001 and ISO 27001 certification to ensure that the business is working to best security practices.
From its launch in 2017 xnPOS is now available in over 50 countries across North America,  Europe, the Middle East and Asia/Pacific.
A major milestone in the history of xnPOS was the successful entry into the US market in 2019 and the opening of an office and logistics centre in Miami in 2021.
Operating under the corporate umbrella of the Xn Global Systems Group from it offices in the US, UK and Dubai, and supported by distributors across Asia Pac, the xnPOS team comprises specialists with deep domain knowledge of the hotel industry and F&B POS together with local market knowledge to ensure that our customers gain the maximum benefit from xnPOS and meet their business goals.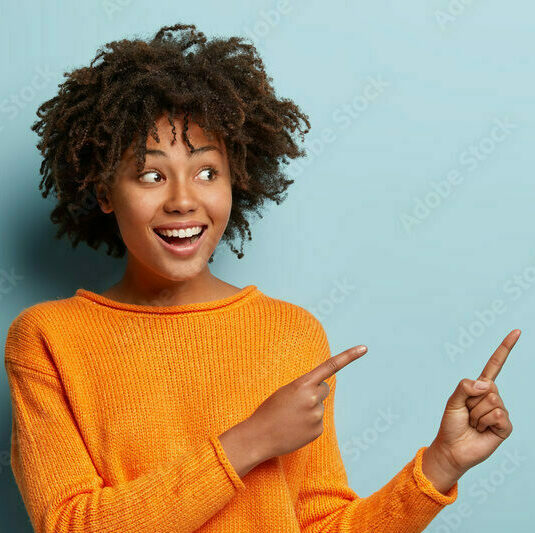 "Don't ask if your dream is crazy, ask if it's crazy enough"
If you are interested in seeing how our industry-leading technology can enhance the efficiency and productivity of your business processes, we recommend booking a demo with one of our experienced team of professionals.

Or, if just reading about it is more of your thing, just submit this form and we'll send you...more!
Fill in this form and our team will be in touch with you as soon as possible
By requesting more information or to arrange a demonstration, I acknowledge that my personal data will be stored and processed solely for this purpose. For more information visit out our Xn Protel privacy policy.